I'm not much into the drama of things because I got so sick of that in my younger years.
But this is one day where I allow myself to go down to the bits of my soul and cry the most bittersweet tears that I best enjoy alone.
Pagbigyan nyo na ako sa GIF na to. Pwede mag feeling Angelina Jolie lang birthday naman?
It is about 11:48 PM September 18, in a few minutes I'm a year older. I am playing my
Spotify Birthday Mix
, which I built august and been playing solidly for a few days now.
Some things that are new and stimulating events that happened this year, I am really thankful to the God that works this universe for making the right fittings for my life in the right moments, right times and has never ever failed me in this journey.
I am very thankful to T.G.T.W.T.U (to the God that works this universe) BECAUSE:
My most precious gift,
Tala Elija
, who is now a year and 3 months strong is growing to be a very healthy, smart, and sweet. He is becoming a ball of joy to all the lives he touches with his smile,and his simple adorable gesture of saying their name. His sweet baby kisses make my heart melt and the way he is as a kid makes me very happy. The way that this kid makes me strive to be a better person/ mother makes me very very grateful.
I am very thankful that I am weathering this rocky path to achievement in my professional and personal well being. I am also very thankful that I am given a very healthy disposition in my state of mind.
This is the part where I go back to my past blog posts and have a self assessment.
What I wish for:
I wish that Taluli will continue to be healthy and happy.
I wish that Taluli will have an open mind about a new daddy or a lack of one thereof.
I wish that finally I will gain back the confidence to believe that there is someone understanding enough that I can give my affection to.
I wish that Pablo will live longer.
I wish that things will come through particularly professional advancement this year.
I'll add as I go.
And oh A Perfect Song to Kick off an awesome Birthday Year:
The Killers - Mr. Brightside
played at exactly 12 am September Fucking 19. This is My 2015 Jam then.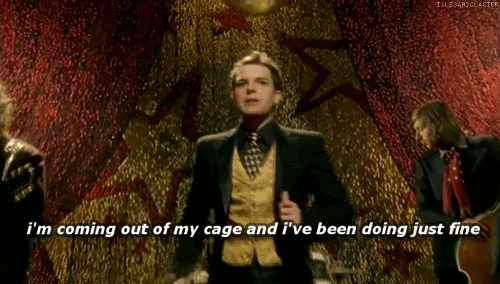 SO CHEERS TO 36, THE LOVE OF LIFE, SOCCER, MY SON and MUSIC YOU DIRTY JUDGE MENTAL MOTHERFUCKERS SEE YOU ON SUNDAY IN ASTORIA!